Welcome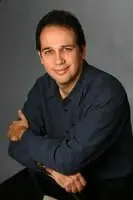 If you have been struggling with difficult emotions, problems in relationships, or other obstacles to living your life in a way that you experience as meaningful, joyful and fully engaging, then therapy may be useful for you.
I believe in a compassionate approach to therapy, working collaboratively to see inner and outer challenges in new ways so that you can then have new choices in how you wish to deal with them. Sometimes, it's useful to look to the past in therapy so as to change old patterns of thought, emotion and behavior in order to discover more liberating ways of being in the present and the future. Therapy also focuses on developing new skills to handle one's emotions and relationships so as to decrease suffering and work more effectively towards the goals that you care deeply about.
My approach is grounded in the research on positive psychology. This involves facing difficult issues while also actively cultivating positive, health-promoting qualities such as mindfulness, emotional intelligence, empathy, compassion, meaning, and joy. This approach also includes a focus on developing a positive and lasting sense of self-esteem and confidence.

Please call or email me to schedule for an individual therapy, assessment, or family therapy consultation today.